Saturday, August 8, 2009
TP
Lemin and i passed our tp on 6th aug 09!! the day we waited for so long.
But i wasn't confident that i would pass this time as i knew some of my mistakes during my test itself. and thought i would score more than 18 demerit points.
so we were so happy after knowing that we passed at 12pm plus and we signed up to go pillion riding with the instructors in ssdc to woodlands (new location for ssdc) from yck.
- total 49 ppl passed out of 90 ppl.
- 6 of us were gals.
- and 4 of the gals signed up for that pillion riding.
- with 2 other guys.
we set off around 1.15pm.
- with lemin riding me to woodlands first.
- then i ride her back to ssdc (yck).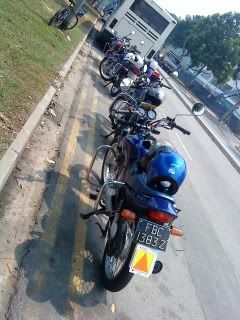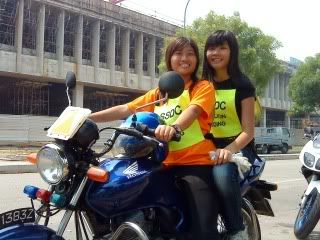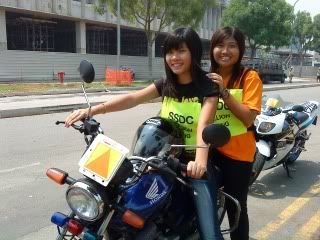 Kris posted @ 5:18 PM
mg's 21st bdae
On 26th July, sunday, we went to bukit gombak to meet the rest.
i blindfolded sis and we went into fren's car.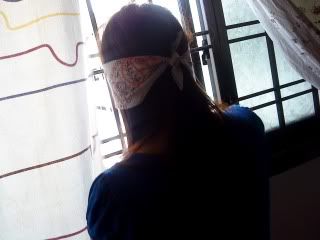 After all the preparation, we had the celebration.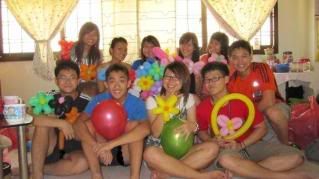 after that, went to bugis to meet her frens.
(upload photos when i got it)
Kris posted @ 5:09 PM
lin mei's 22nd bdae celebration
We went shopping for her present on friday, the day before her bdae celebration.
and they were holding it in the picture below.
she finally got her own blades.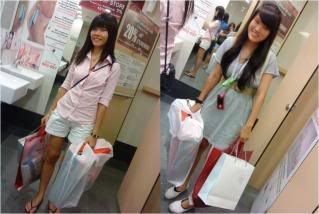 So we met on 25 july, saturday at vivo city at a late time.
went to giant to buy food and drinks. and sj's blade's wheel dropped off.
lemin and i switched the 2nd wheel to be the first wheel and it works.
but it's dangerous anyway.
so we settled down on beach after a long distance of walking,
- build some sands jack.
- played vball
- roller blading while the rest went to bath.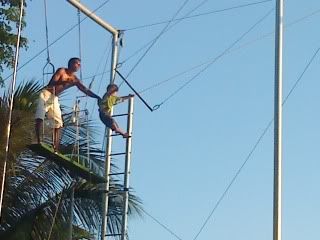 One-legged blading by si jia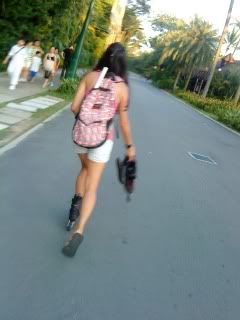 Lots of cheese added by cheesy gal- si jia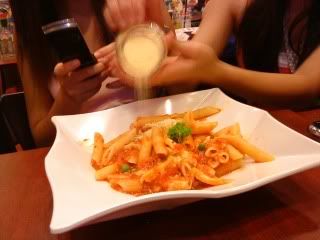 All of us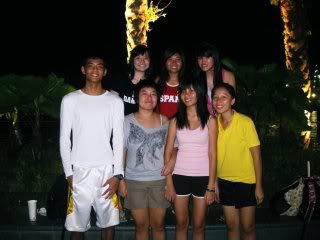 Gals only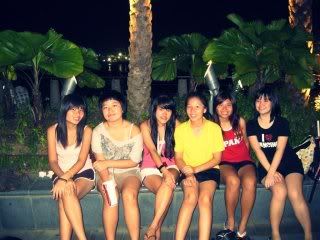 Kris posted @ 4:50 PM
Si Jia's 19th birthday
So SORRY for the late posting. HAPPY BIRTHDAY.
hahaha. yes i know this happy birthday is late in blog.
anyway, we went to ecp for sj's birthday celebration on 12 july 09 (sunday).
had a hard time lighting the candles.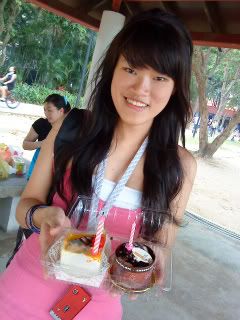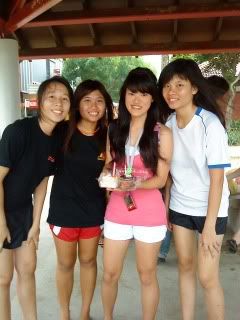 Found a new place in ecp.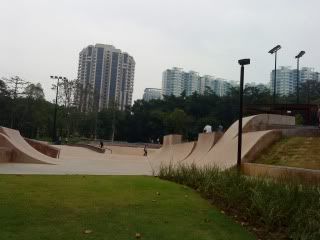 lin mei helping a little boy ride his bicycle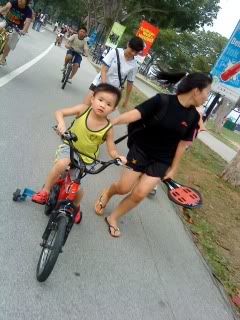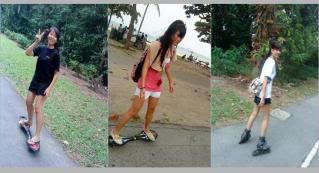 We tried a few methods while going down the slope on blades.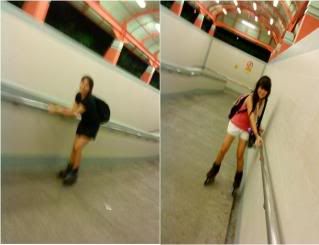 Kris posted @ 4:15 PM
Joy's farewell.. =(
Sj, lin mei and i met on 10 july, friday at srg central and headed to changi airport.
JOY's farewell to FRANCE!
A big group of ppl including us went to send joy and her parents off at airport.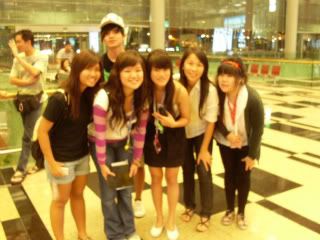 we did some drawings before meeting the rest.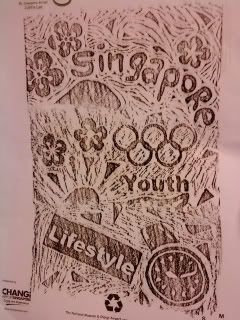 joy was opening her farewell presents with ah dao trying to open joy's presents too. hahas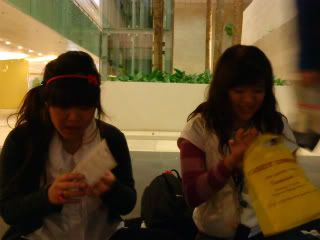 they are the S.H.E. if i dun remember wrongly.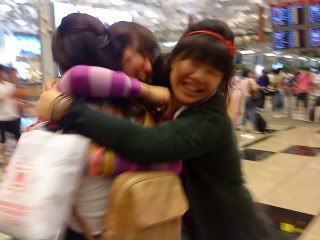 the video i'm not able to upload here. will be puting in facebook. do take a look.
Kris posted @ 3:50 PM
Went to huiwen's 21st birthday on 5th july..
HAPPY BIRTHDAY!
Kris posted @ 3:36 PM